When I was in college I read the book Great Leaders Grow by Kenneth H Blanchard for the first time. It was the first time in my life that I can remember feeling overwhelmingly inspired to become a great leader. I knew that in many of the circles that I found myself in, that I often emerged as the leader. This was exciting to me, but I had no idea how it happened or even how to navigate it well. There was no hope (or intention for that matter) of retaining my place as a leader in any place I earned the role.
Then came Kenneth H Blanchard. In a very simple way, he shares about leadership longevity and how to achieve it. I won't quote you the whole book, but there was a quote that reshaped my approach to leadership and legacy building. In the book, Mr. Blanchard wrote that "Growth is a leaders fountain of youth". This wasn't new information to me. It was just stated in a way that stuck!
"Growth is a leaders fountain of youth." – Kenneth H Blanchard
The Cost of Coffee
As leaders, whether of ourselves or others, we have a responsibility to stay relevant. It is our job to be informed about how times are changing and learn what needs to change with it and stay ahead of it. This means we need to find a consistent and hopefully cheap way to grow! Now we can look into costly classes, impersonal podcasts, or even building a library of leadership books we may find the time to read eventually. None of these are bad, but rarely do they work out to be consistent or cost effective long term.
"As leaders, it is our job to stay informed about how times are changing and learn what needs to change with it and stay ahead of it."
This is where we get to the cost of a cup of coffee. A decent cup of coffee may cost you about $3.00 depending on where you go. I know that a freshly brewed Venti at Starbucks is currently about $2.45. Now you and I are both aware there are people in our lives that we can learn from. People who are either exactly where we want to be or heading in the same direction and just happen to be a little ahead of us. Don't ignore those people!
I've found that cheapest and most consistent growing experiences available to us is a cup of coffee with someone more experienced than us. Someone who doesn't mind allowing us to learn from their experience so that we can go further, faster. A few minutes over a cup of coffee could have saved me thousands of dollars in a bad business move as an artist last year, but I chose to learn the hard way. Never again!
"I've found that the cheapest, and most consistent way to keep growing is getting a cup of coffee with someone who will let you learn from their experiences, good or bad."
Don't get me wrong, I listen to leadership podcasts, audiobooks, read physical books and more. However, there's value to being able to ask situation-specific questions and get real-life experience answers. Also, it's important to be able to get objective feedback on a risky decision from someone who knows where you want to go and how to help you get there.
"Growing is sometimes as simple as getting a better handle on an area of life that seems to always get the best of you."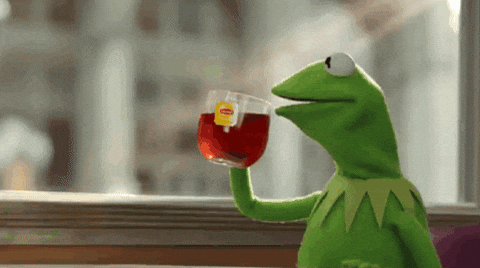 I must confess that I'm not actually a "coffee" kind of guy, but I really enjoy a hot cup of tea. So this is my suggestion, take the initiative to grab someone you know you can grow from and grab a cup of coffee (or tea) together and ask them the tough questions. Get a better insight on different aspects of life. Work, play, relationships. Prepare specific questions that are tied to the areas you're determined to grow in and don't forget, pay for their coffee! It's the least we can do for the time their giving to us.
So if you can't afford to attend the next John Maxwell Conference, or personally meet with Andy Stanley then let this be another option for you or in addition to those.
THE POCKET POTENTIAL
If growth is a leaders fountain of youth, then we need to make sure we secure an inexpensive and consistent means of continual growth. Paying for one or two cups of coffee a month for someone we can learn and grow from is by far one of the most accessible and cheap methods to keep growing today.
Grab yourself a Joe (or Pete, or Sarah, or whatever the person's name is) and ask them to commit to meeting with you once (or twice) a month for at least 3 months.
Have questions ready for them and be prepared to learn.
Finally, check back here after the three months and let me know how it went!
Thanks for reading and I hope you enjoyed this post. If you did, be sure to share it with a friend and follow this blog by signing up with your email so you'll never miss a post. Also, if you have other ideas about great practices of self-leadership leave a comment! I'd love to learn from you!
Subscribe today and receive the One-Page Planner for free! (downloadable version)